Checkout these books to help choose a career, polish your interview skills, and lead your team to success!
| | | |
| --- | --- | --- |
| | | |
| | | |
| | | |
| | | |
| | | And, because sometimes you need a break from that job search! |
---
Whether you're putting together your first resume or just your first in awhile, let Resume and Cover Letter Builder help you showcase your skills and land that dream job!
---
With ReferenceUSA, it's easy to access job listings through Indeed and research companies you may want to work for all in one database. RefUSA is also great for researching real estate locations, creating marketing plans and compiling data for competitive analysis.
---
Interested in starting your own business?
Business planning can be a complex and unfamiliar process. Often, entrepreneurs don't know what kind of information they need, where to find it, or how to get started. Gale Business: Plan Builder brings it all together by offering an engaging, step-by-step guided experience–complete with the information and tools needed to move through the entire business development life cycle. The program's intuitive dashboard walks users through the five essential steps of business planning and explains what each activity is, why it is important in the overall process, and how to get started.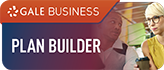 ---
Do you have questions about building job skills, career planning, or starting your own business? Browse our Workforce Development eBook collection!
---
Need to brush up on job skills, refresh your Excel formulas, or learn more about workplace etiquette? Try a course in Universal Class for step-by-step instruction by leaders in your field of study.
---
We are adding more resources to this page, so check back often. This project is supported by the Institute of Museum and Library Services under the provisions of the Library Services and Technology Act as administered by the Missouri State Library, a division of the Office of the Secretary of State.